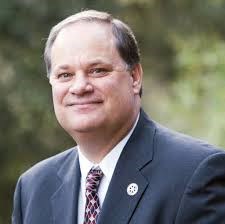 Dennis Gambs is a Civil Engineer and former water resources manager at Zone 7 with a lifelong interest in water supply, flood control, and community service. He will use his expertise and experience to:
• Assure a safe and reliable supply of water for homes, businesses and agriculture
• Set water rates that are fair and transparent to the public
• Seek and welcome community input before making key decisions

Dennis will be a fresh pair of eyes on the board with the ability to immediately produce cost-effective decisions.

He is a past Rotary Club President and has served the community by helping to procure a Mobile Health Unit, build the Carnegie Park bandstand, and organize an annual event for Veterans. Dennis and his wife have lived in Livermore since 1980, where they raised their sons and now enjoy their grandchildren.

Dennis has been endorsed by Supervisors Scott Haggerty and Nate Miley, all three valley Mayors and many other elected officials and community leaders.
News
Thursday, June 14, 2018 12:00 AM
---
Thursday, June 7, 2018 12:00 AM
---
Wednesday, June 6, 2018 12:00 AM
---
Thursday, May 3, 2018 1:13 PM
---
Thursday, May 3, 2018 12:00 AM